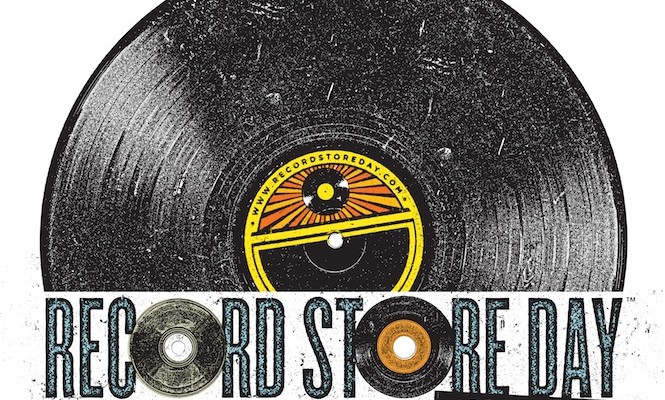 Holy moly Spring has officially sprung and you know what that means…..Record Store Day 2013 is finally here!!!
This Saturday (4/20) at Milkcrate Cafe 8am til 7pm
Several special releases for Record Store Day
New rare originals nuggets, especially brought in just for RSD 2013 before they hit Ebay
Surprise guests DJs dropping by throughout the day spinning their big scores of the day.
Here's a list of RSD 2013 titles confirmed
Band Last Waltz
Black Gold Black Gold
Bowie,David Stars
Brubeck,Dave Trio Distinctive Rhythm I
Buddy Guy Hold That Plane
Cheech & Chong Earache My Eye
Cure Kiss Me Kiss Me Kiss Me
Cypress Hill Black Sunday
Dale Earnhardt Jr. Jr. Patterns
Davis,Miles Milestones
Davis,Miles Round About Midnight
Davis,Miles Someday My Prince Will Come
Deacon,Dan Konono Ripoff No 1
Dylan,Bob Wigwam
Eno/Jaar/Grizzly Bear BRIAN ENO X NICOLAS JAAR X GRIZZLY BEAR
Fitz & The Tantrums Out Of My League
Flaming Lips Zaireeka
Girl From U.N.C.L.E. Tv Soundtrack
Grateful Dead Rare Cuts & Oddities 1966
Hendrix,Jimi Hey Joe
Iron & Wine Next To Paradise/Dirty Dream
Jethro Tull Nothing Is Easy
Jett,Joan & The Blackhearts Album
Johnston,Daniel Fun
Linkin Park HYBRID THEORY (COLORED VINYL W
Motorhead Overkill
Mumford & Sons Live At Bull Moose
Otis,Shuggie Introducing Shuggie Otis
Parks,Van Dyke Song Cycle
Parsons,Gram GRAM PARSONS & THE FALLEN ANG
Phish Lawn Boy
Pink Floyd See Emily Play
Pulp After You
R.E.M. LIVE IN GREENSBORO EP (RSD EXC
Roots Things Fall Apart
Rough Guide To African Disco Rough Guide To African Disco
Rough Guide To Psyhedelic Braz Rough Guide To Psyhedelic Brazil
Rush Abc 1974 (Limited Edition)
Sir Douglas Quintet Interpreta En Espanol
Starr,Ringo 45rpm Singles Bag
Stooges/The Black Keys No Fun
Sub Pop 1000 Sub Pop 1000
Superchunk Void/Faith
Tegan & Sara Closer Remixed
Thermals Desperate Ground Demos
Thompson,Richard Salford Sunday
Titus Andronicus Record Store Day 12
Tosca Odeon
White Stripes Elephant (10th Anniversary)
Xx Jamie Xx Edits
Gza Liquid Swords 4LP Chess Box Set, PIL, Roky Erickson, Mercury Rev, Enjoy The Experience Book, Non Phixon.